The team's track record includes success with cold chain, energy, and access to financing projects in developing countries. We combine our expertise in cold chain and logistics to enhance trust, confidence to make a significant difference in the global marketplace.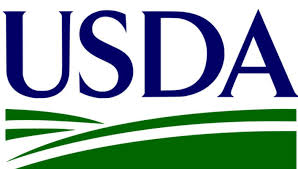 USDA and the USA Poultry & Egg Export Council (USAPEEC)
Led by USAPEEC with funding from the U.S. Department of Agriculture (USDA), the objective of this program is to build long-term demand in Northern Africa for U.S. poultry products. Target countries for on-location field work include Morocco, Algeria, Tunisia, and Egypt. This program also strengthens the import and distribution cold chain capacity in each country to better move US poultry products. Khmer Cold Chain team is implementing market research and infrastructure gaps analysis, with a particular focus on cold chain needs and development.
Developed 3PL in North and West African markets
Khmer Cold Chain team is part of Ifria, an integrated and sustainable cold chain development company (DevCo) for developing North and West African markets that intends to provide farmers, Agro industries, retailers and exporters first mile to last mile third party logistics (3PL) cold chain solutions. Its mission is to provide farmers and Agro industries first mile to last mile cold chain solutions, superior fresh and frozen food handling solutions through an African cold chain logistics network of facilities using local market knowledge with a focus on customer care and sustainability.

Market study for temperature-controlled logistics services in Kenya
The team supported WFLO in conducting this study to inform the development of a strategy for attracting third-party logistics players to the TCL sector in Kenya. The work was funded by IFC. The study assessed existing and future supply and demand trends along identified perishable value chains. Margin structure and return on investment analyses fed into the financial feasibility analysis and cash flow modelling. Together, WFLO and Khmer Cold Chain team provided high-quality expertise in market research and investment feasibility, market systems assessments, value chain analyses, cold chain management, training and advisory services.

Building on success: Investment development and creation of food logistics warehouse, Friopuerto Tanger
Friopuerto SA, at the Port of Tangier Med, is the first temperature-controlled logistics hub located in Morocco. Operational since 2016, it is North Africa's most advanced cold storage facility and generates profitable returns as well as positive impacts for local agricultural producers and traders.