Khmer Cold Chain is a project company of InfraCo Asia Development Pte Ltd (InfraCo Asia), on behalf of whom Infunde Development is developing the project.
Headquartered in Singapore, InfraCo Asia is a commercially managed infrastructure development and investment company of the Private Infrastructure Development Group (PIDG). InfraCo Asia invests and develops sustainable infrastructure projects that contribute to economic growth, social development and poverty reduction. InfraCo Asia is currently funded by four members of PIDG – the UK Department for International Development (DFID), the Ministry of Foreign Affairs of the Netherlands (DGIS), the Swiss State Secretariat for Economic Affairs (SECO), and the Australian Department of Foreign Affairs and Trade (DFAT).
For more information, please visit www.infracoasia.com and www.pidg.org
Khmer Cold Chain core team and sponsors have unique business and operational expertise in cold chain and infrastructure development in Cambodia and emerging economies, as well as in identifying, structuring, and sourcing development finance deals.
Sovathara Heng, Local Director
Sovathara has over 16 years' experience in conducting value chain analyses, market analyses, and designing a business partnership-based co-investment principle with a range of agricultural companies in Cambodia. He holds a Master of Public Management from Ecole de National Administration in France, Master of Entrepreneurship, Project Management and Management Innovation from Lyon 2 and Lille University in France. He previously held leadership roles in Cambodia at Marie Stopes International, Rosewood, and the Cambodia Agricultural Value Chain Program.
Matthew Meredith, International Partnerships
Founder and co-owner of LixCap in Casablanca and Friopuerto Tangier. He is a serial entrepreneur who has catalyzed over USD 100 million of investment into Morocco since 2012. Matthew started his professional career in cold chain in 2003 as founder of a frozen food manufacturing and distribution start-up in Germany. He raised 5 million Euro from a family office and exited the project in 2010. He has a proven track record of success in agricultural trade logistics, cold chain development, and capital raising in Morocco, Kenya, Ethiopia, Cambodia, Kazakhstan, and Uzbekistan. Matthew holds an MBA from Kellogg school of Management. In addition to a professional level of German and French, he has an advanced Arabic language training.
Sophorn Kith, Development Lead
Sophorn has over 12 years of experience in commercial banking focusing on credit assessment and business performance analysis; corporate finance services in the area of valuation, financing strategy and capital structure; infrastructure (water and electricity) investment projects; and horticulture business portfolio management and supply chain finance. Prior to joining Infunde, she had worked with the World Bank Group, ANZ Royal Bank, the Palladium Group, and USAID funded programs. Sophorn holds a BBA in Finance and Banking from the National University of Management, Cambodia and a Master of Finance from the University of Western Sydney, Australia.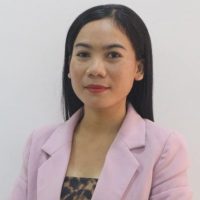 Sreyroth Sot, Financial Manager
Sreyroth (Liza) has around 10 years of experience in Finance and accounting focusing on financial reporting and analyses, budgeting, internal control management, cost controlling and inventory management. Before joining Khmer Cold Chain Company Limited, she had worked with The Fair Manufacturing Company, Heineken Cambodia, Carlsberg Cambodia. She holds a Bachelor of Business Administration in Accounting from Cambodian Mekong University, Phnom Penh, Cambodia