Khmer Cold Chain is an InfraCo Asia initiative developed in partnership with Phnom Penh Autonomous Port, together with the support of Infunde Development and USAID.
Headquartered in Singapore, InfraCo Asia is a commercially managed infrastructure development and investment company of the Private Infrastructure Development Group (PIDG). InfraCo Asia invests and develops sustainable infrastructure projects that contribute to economic growth, social development and poverty reduction. InfraCo Asia is currently funded by four members of PIDG – the UK Department for International Development (DFID), the Ministry of Foreign Affairs of the Netherlands (DGIS), the Swiss State Secretariat for Economic Affairs (SECO), and the Australian Department of Foreign Affairs and Trade (DFAT).
For more information, please visit www.infracoasia.com and www.pidg.org
Khmer Cold Chain core team and sponsors have unique business and operational expertise in cold chain and infrastructure development in Cambodia and emerging economies, as well as in identifying, structuring, and sourcing development finance deals.
Sovathara Heng, Local Director
Sovathara has over 16 years' experience in conducting value chain analyses, market analyses, and designing a business partnership-based co-investment principle with a range of agricultural companies in Cambodia. He holds a Master of Public Management from Ecole de National Administration in France, Master of Entrepreneurship, Project Management and Management Innovation from Lyon 2 and Lille University in France. He previously held leadership roles in Cambodia at Marie Stopes International, Rosewood, and the Cambodia Agricultural Value Chain Program.
Sophorn Kith, Development Lead
Sophorn has over 12 years of experience in commercial banking focusing on credit assessment and business performance analysis; corporate finance services in the area of valuation, financing strategy and capital structure; infrastructure (water and electricity) investment projects; and horticulture business portfolio management and supply chain finance. Prior to joining Infunde, she had worked with the World Bank Group, ANZ Royal Bank, the Palladium Group, and USAID funded programs. Sophorn holds a BBA in Finance and Banking from the National University of Management, Cambodia and a Master of Finance from the University of Western Sydney, Australia.
Soksetha Choup, Finance Manager
Soksetha possesses more than 15 years of experience in cost accounting, budgeting preparation, financial reporting, compliance, and taxation in Cambodian industrial businesses. She previously served as Finance Manager of Angkor Harvest, giving her financial and operating understanding of fruits processing facilities in the region. She holds a Bachelor of Business Administration in accounting awarded by Norton University, as well as an Advanced Diploma in Accounting and Business awarded by ACCA, and a Diploma of Cambodia Taxation awarded by Camed Business School.
Chham Chhan, Human Resources & Admin Manager
Chham is a seasoned Human Resources (HR) Manager with over ten years of experience in the field. His experience in HR spans from recruitment and onboarding to performance management and employee engagement. He has a proven track record of building and implementing HR strategies that align with business objectives and support employee growth. Chham is committed to building a strong and sustainable HR foundation that will support the company's success and attract top talent in the industry.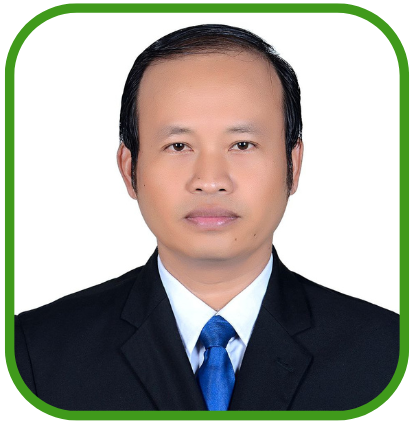 Sokha Hak, Facility Manager
Sokha is an accomplished facility manager skilled in improving work process efficiency and profitability through functional and technical analysis. With extensive experience advising large corporations on warehouse process execution, he is able to identify and implement solutions that streamline operations and drive success. Sokha manages the day-to-day operations of the warehouse to ensure safe and efficient operations of the facility.
Sophay Long, Sourcing Team Supervisor
As our Sourcing Team Supervisor, Sophay is passionate about creating opportunities for both agriculture plantations and local communities to thrive. She aims to establish partnerships that benefit everyone involved - from the growers to the end consumers. By working together, we can ensure a steady supply of high-quality fruits and vegetables that meet the needs of our customers.
Sometta Nann, Quality Control Supervisor
Sometta is a highly skilled and dedicated quality control professional with extensive experience managing systems and processes within temperature-controlled facilities. As the Quality Control Supervisor for our cross-docking facility, Sometta brings a wealth of knowledge and expertise to oversee the systems and processes to qualify with local and international standards such as GHPs & HACCP, and ISO 22000. She is dedicated to maintaining the highest quality standards, guaranteeing that temperature-sensitive goods are handled with the utmost care and precision.